Patients may loose their teeth because of oral disease, but custom dentures can replace the smile to a natural appearance. Dentures can be tailored for the entire mouth, or just a part of the mouth, known as partial dentures. This dental apparatus, whether full or partial allow patients to regain a natural appearance and full function of the teeth. Dentures allow patients to eat, speak, and drink normally. Because this type of denture is not anchored, these dentures can be placed for the upper and lower both, and can be removed as necessary. Our dentists at Meadows Dental Care in Austin, TX use high quality dental labs to create all of our custom dentures, using only the highest materials so they look and feel normal.
Reviews
"I called Meadows Dental Care due to a broken tooth. They were able to see me the next day and provided me with a treatment plan that day. The staff was very friendly and professional. They made me feel at ease from the first step into the office to my exiting the office. I highly recommend Meadows Dental Care."
- L.S. /
Google /
Oct 26, 2019
"Dr. Badea and the entire staff is awesome!! When I first came in over a year ago, my teeth cleaning habits were hurting my teeth. The dentist and hygienists fixed the bleeding and other issues, and helped me start using an electric toothbrush. Each time I come in, my habits have improved slightly; Dr. Badea is very knowledgeable, but even way more important she is encouraging of my efforts to improve my habits, and is an advocate for my health. She is patient with questions and great at what she does. Karen is awesome as well ! Anytime I call about random issues, she is always there ready to help and answer questions.The hygienist is fantastic as well, and I would've named her already except I don't want to mess up the spelling! She is also very patient and helpful with questions, and is also very good at what she does. We have common interests and each time I go it's always a fun chat. Thank you so much to everyone & I highly recommend this office!!"
- K.D. /
Google /
Oct 10, 2019
"Jiye and Dr. Badea are great at their job. They are patient and explain everything thoroughly."
- A.M. /
Google /
Oct 10, 2019
"Other than wait time at front desk for new appointment, the dental care is excellent."
- B.C. /
Google /
Aug 24, 2019
"Dr. Luana Badea and her entire staff make you feel like they really care about your comfort and dental health. it has been the best dental experience i have had. I highly recommend them to anyone who has been fearful of going to the dentist, as I was"
- V.L. /
Google /
Aug 06, 2019
Previous
Next
The procedure to receive dentures begins with the dentist at Meadows Dental Care preparing the patient's mouth to be ready, which may include a thorough exam, cleaning, and possible extractions. Once the mouth is ready, digital X-rays and physical impressions will be taken and submitted to our dental lab so that the custom dentures can be produced. During the time the real dentures are being made, our dentists will give the patient short-term dentures to use. As soon as the new dentures arrive our dentists will fit them to the patient's teeth for a long-term fit.
Dentures require special care instructions to keep them in good condition. Our dentists at Meadows Dental Care will provide these instructions when the patient gets their dentures. If kept, removable dentures can last for at least a decade. Our dentists advise patients to get yearly check-ups to ensure that the wear and tear of the dentures are good.
Commonly, dental insurance pays for dentures. The amount covered depends on the patient's benefits policy, but our billing staff at Meadows Dental Care will contact the patient's insurance company to gain an understanding their expenses. Please contact Meadows Dental Care in Austin, TX to learn more about our payment options in the event insurance does not apply.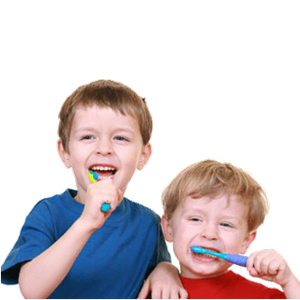 If you are having trouble speaking and chewing because of missing teeth, full or partial custom dentures by Meadows Dental Care in Austin, TX can restore the appearance and function of your teeth. All dentures are uniquely created with the materials, colors, size, and shapes needed to match your mouth and face to give you your best fit and an attractive, natural-looking smile. Make an appointment with our dentists at Meadows Dental Care to discuss the benefits of custom dentures.
Related Procedures
Related Posts