Mouth guards that are custom-made by a dentist, like our dentists in Austin, TX, can be used to protect the teeth during contact sports (i.e. football and hockey) or activities that may involve falling (i.e. skateboarding and biking). In addition to protecting the teeth, gums, and jaw, using a mouth guards has also been proven to help athletic performance by reducing stress, which minimizes the release of hormones that can limit strength, endurance, and reaction time. While over-the-counter mouth guards are less expensive, custom mouth guards from our dentists at Meadows Dental Care are made from higher quality materials, fit more comfortably, last longer, and offer better protection, which can prevent costly dental procedures.
Reviews
"I called Meadows Dental Care due to a broken tooth. They were able to see me the next day and provided me with a treatment plan that day. The staff was very friendly and professional. They made me feel at ease from the first step into the office to my exiting the office. I highly recommend Meadows Dental Care."
- L.S. /
Google /
Oct 26, 2019
"Dr. Badea and the entire staff is awesome!! When I first came in over a year ago, my teeth cleaning habits were hurting my teeth. The dentist and hygienists fixed the bleeding and other issues, and helped me start using an electric toothbrush. Each time I come in, my habits have improved slightly; Dr. Badea is very knowledgeable, but even way more important she is encouraging of my efforts to improve my habits, and is an advocate for my health. She is patient with questions and great at what she does. Karen is awesome as well ! Anytime I call about random issues, she is always there ready to help and answer questions.The hygienist is fantastic as well, and I would've named her already except I don't want to mess up the spelling! She is also very patient and helpful with questions, and is also very good at what she does. We have common interests and each time I go it's always a fun chat. Thank you so much to everyone & I highly recommend this office!!"
- K.D. /
Google /
Oct 10, 2019
"Jiye and Dr. Badea are great at their job. They are patient and explain everything thoroughly."
- A.M. /
Google /
Oct 10, 2019
"Other than wait time at front desk for new appointment, the dental care is excellent."
- B.C. /
Google /
Aug 24, 2019
"Dr. Luana Badea and her entire staff make you feel like they really care about your comfort and dental health. it has been the best dental experience i have had. I highly recommend them to anyone who has been fearful of going to the dentist, as I was"
- V.L. /
Google /
Aug 06, 2019
Previous
Next
To customize the mouth guard, our dentists take a series of digital X-rays and impressions for the dental laboratory where advanced technology and high quality materials will be used to create the patient's unique mouth guard. Once the mouth guard is sent back to Meadows Dental Care in Austin, TX, our dentists will adjust the mouth guard for the patient's best fit and the most comfortable bite.
Our dentists will go over all mouth guard care instructions, including the best way to clean and store the mouth guard. To ensure the wear and fit of the guard is adjusted as needed, the patient should bring their mouth guard to all of their appointments at Meadows Dental Care. With proper care and use, a mouth guard can last up to eight years, but our dentists will check the mouth guard regularly and help each patient decide when to get a replacement.
A custom mouth guard is usually not covered by dental insurance plans, but Meadows Dental Care will confirm each patient's benefits and out-of-pocket expenses. To help make custom mouth guards more affordable for our patients, Meadows Dental Care does accept many forms of payment and we also offer financing plans.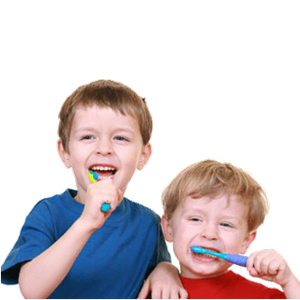 To help you avoid costly dental repairs, our dentists at Meadows Dental Care offer custom mouth guards for sports to help protect your teeth, gums, and jaw from trauma and injury. A custom mouth guard from Meadows Dental Care in Austin, TX protects your oral health with a comfortable fit and a more natural feel.
Related Procedures
Related Post