Many individuals never wore traditional braces when they were young, however, today they desire to have straighter teeth. Another pool of individuals may actually have had braces at one time but still desire straighter teeth. With advanced technology at Meadows Dental Care at Austin, TX, clear aligner trays, such as Invisalign, can straighten the teeth. Invisalign uses numerous sets of trays to gently and slowly shift the teeth into alignment. These clear fit snugly over the teeth and are worn throughout the day and night. They are usually only taken off for eating, drinking colored liquids, and brushing. Invisalign from our dentists at Meadows Dental Care can effectively improve the teeth for a beautiful smile.
Reviews
"I called Meadows Dental Care due to a broken tooth. They were able to see me the next day and provided me with a treatment plan that day. The staff was very friendly and professional. They made me feel at ease from the first step into the office to my exiting the office. I highly recommend Meadows Dental Care."
- L.S. /
Google /
Oct 26, 2019
"Dr. Badea and the entire staff is awesome!! When I first came in over a year ago, my teeth cleaning habits were hurting my teeth. The dentist and hygienists fixed the bleeding and other issues, and helped me start using an electric toothbrush. Each time I come in, my habits have improved slightly; Dr. Badea is very knowledgeable, but even way more important she is encouraging of my efforts to improve my habits, and is an advocate for my health. She is patient with questions and great at what she does. Karen is awesome as well ! Anytime I call about random issues, she is always there ready to help and answer questions.The hygienist is fantastic as well, and I would've named her already except I don't want to mess up the spelling! She is also very patient and helpful with questions, and is also very good at what she does. We have common interests and each time I go it's always a fun chat. Thank you so much to everyone & I highly recommend this office!!"
- K.D. /
Google /
Oct 10, 2019
"Jiye and Dr. Badea are great at their job. They are patient and explain everything thoroughly."
- A.M. /
Google /
Oct 10, 2019
"Other than wait time at front desk for new appointment, the dental care is excellent."
- B.C. /
Google /
Aug 24, 2019
"Dr. Luana Badea and her entire staff make you feel like they really care about your comfort and dental health. it has been the best dental experience i have had. I highly recommend them to anyone who has been fearful of going to the dentist, as I was"
- V.L. /
Google /
Aug 06, 2019
Previous
Next
If the patient decides that Invisalign is the right choice for teeth straightening needs, treatment begins with digital X-rays of the mouth so that the trays can be made. Our dentists and the staff at Meadows Dental Care help each patient to understand how to wear and care for their aligners, and discuss to the patient about the importance of making sure wear the aligners in for 20-22 hours a day. Invisalign are to be worn for two weeks before a new set of aligners are then provided. This is based on the progression of the teeth movement. During each visit at Meadows Dental Care, our dentists will provide the patient a precise timeframe of how much longer they will need to wear Invisalign.
Once the Invisalign treatment is completed, it is important that the patient wear an Invisalign Vivera retainer to maintain the results. Most patients need to wear their retainer in place during the night. For continued success, patients should continue to visit our dentists at Meadows Dental Care twice a year and follow a diligent home oral routine.
The total cost of Invisalign will vary based on the complexity pertaining to the patient's teeth, and the number of sets of aligners that will be necessary. Dental insurance with orthodontics may cover some of the expense. This varies depending on the patient's coverage. The staff at Meadows Dental Care will confirm what the patient's benefits are so that an accurate fee can be provided by our dentists during the patient's initial consultation.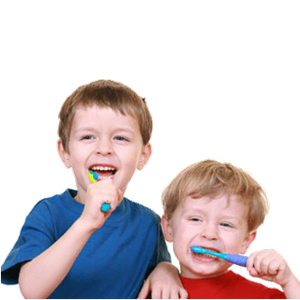 For adults who have a nice smile, but desire straighter teeth, Invisalign from Meadows Dental Care in Austin, TX are a great solution to meet your cosmetic goals. Invisible orthodontic aligners can be worn easily to provide you the smile you want. Our dentists will discuss all of the options with clear braces today and determine if Invisalign at Meadows Dental Care is the right choice for you.
Related Procedures
Related Posts