About Periodontal Treatments
Periodontal (gum) disease is an inflammation of the gum tissue, which can lead to serious repercussions, such as infection or tooth loss if it is not diagnosed and properly treated. The three stages of gum disease are gingivitis (first stage), periodontitis (second stage), and advanced periodontitis (final stage). During each patient's annual dental exams at Meadows Dental Care in Austin, TX, our dentists will check for gum disease, but common symptoms include red, swollen gums; bleeding while brushing and flossing; receded or separated gums; and persistent bad breath. Depending on the severity of gum disease when it is diagnosed, our dentists at Meadows Dental Care offers nonsurgical and surgical treatment options: scaling and root planing, antibiotics, gum surgery, gum tissue grafting, and tooth extraction.
Reviews
"I called Meadows Dental Care due to a broken tooth. They were able to see me the next day and provided me with a treatment plan that day. The staff was very friendly and professional. They made me feel at ease from the first step into the office to my exiting the office. I highly recommend Meadows Dental Care."
- L.S. /
Google /
Oct 26, 2019
"Dr. Badea and the entire staff is awesome!! When I first came in over a year ago, my teeth cleaning habits were hurting my teeth. The dentist and hygienists fixed the bleeding and other issues, and helped me start using an electric toothbrush. Each time I come in, my habits have improved slightly; Dr. Badea is very knowledgeable, but even way more important she is encouraging of my efforts to improve my habits, and is an advocate for my health. She is patient with questions and great at what she does. Karen is awesome as well ! Anytime I call about random issues, she is always there ready to help and answer questions.The hygienist is fantastic as well, and I would've named her already except I don't want to mess up the spelling! She is also very patient and helpful with questions, and is also very good at what she does. We have common interests and each time I go it's always a fun chat. Thank you so much to everyone & I highly recommend this office!!"
- K.D. /
Google /
Oct 10, 2019
"Jiye and Dr. Badea are great at their job. They are patient and explain everything thoroughly."
- A.M. /
Google /
Oct 10, 2019
"Other than wait time at front desk for new appointment, the dental care is excellent."
- B.C. /
Google /
Aug 24, 2019
"Dr. Luana Badea and her entire staff make you feel like they really care about your comfort and dental health. it has been the best dental experience i have had. I highly recommend them to anyone who has been fearful of going to the dentist, as I was"
- V.L. /
Google /
Aug 06, 2019
Previous
Next
Periodontal disease can range from mild to severe and our dentists will chose an appropriate treatment based on the patient's condition. One of the most common and easiest gum treatments used is scaling and root planing (SRP), which is a nonsurgical deep cleaning of the plaque and tartar in the gum pockets. Our dentists may include an antibiotic treatment with the scaling and root planing procedure to reduce inflammation if the case is more advanced. For the third stage of periodontal disease, our dentists will usually chose a surgical procedure: laser gum surgery, regenerative procedures, and pocket reduction.
Due to the chronic nature of gum disease, patients typically require maintenance care which includes at home therapy and more frequent visits to the dentist. The most cutting edge at home therapy is a tray delivery system known as PerioProtect. This tray is custom fitted to you and made to deliver medication. This helps keep the infection at bay in the comfort of your own home. Click here for more information on PerioProtect.
After the gums are restored to health from the patient's periodontal treatment, it is important that the patient maintain a good oral care routine at home to prevent recurrences of periodontal disease. Patients should talk to our dentists about a home routine, including proper brushing, flossing, and anything else our dentists recommend. Patients should also come in to Meadows Dental Care at least twice a year for a professional cleaning and at least once a year for a dental exam with our dentists.
Most dental insurance companies will cover periodontal treatments for gum disease, but the amount of coverage will vary based on the patient's policy. During the patient's consultation, our dentists can discuss out-of-pocket costs, payment methods, and available financing plans.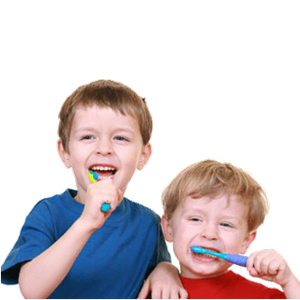 Gum disease can lead to serious health problems, so if you have symptoms (i.e. bleeding, red, or inflamed gums) please contact Meadows Dental Care in Austin, TX today to schedule a consultation with our dentists. Meadows Dental Care will use our experience and knowledge to diagnose and treat your oral health condition.
Related Procedures
Related Posts